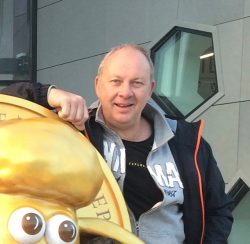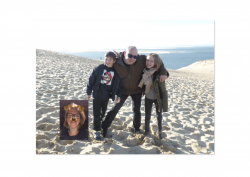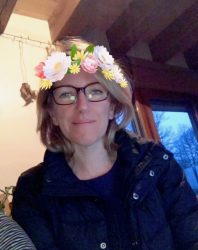 ---
About Music and Zoe, an English couple who have been in France since 1999.
Originally set up home in the Alps where between them they ran a woodworking and a chalet building company, taught in 2 International Schools in Switzerland and had 2 children. Living in the snow for half the year was magic. Clearing the snow from our track not so magic until the Rhino came along and made it all a bit more fun. Lake Geneva became a perfect place for the summer sun and fun was had by all. Plenty of projects (some pretty grand) and many happy customers down the line, the Limousin called. Less snow for certain, more green and a larger piece of the Earth to work on, even a lake. So here we are a few years later with our newest enterprise – la maison – a tweeked version of the old, taking forward our way of life with the skills and experiences that have got us this far.
Now working from a purpose built workshop (built by Music and his right-hand-man Pierre with a little help from Zoe), we are underway taking on building, renovation and woodwork jobs for people in the local area as well as building up our homemade range of (amongst other things) wooden and willow items that you can find for sale in our shop. The garden still manages to get a bit of attention and the grass always need cutting around the lake and the tree plantation… A couple of years ago we embarked on a project to change the status of the lake from 'eaux libres' to 'eaux closes' which I am pleased to confirm we have achieved, you can see the progress on our news page of the website.  All this means that we are now finally able to offer carp fishing breaks here at 'Birch Water Carp Venue' and 2019 has proved to have been a good start to this venture.
Oh and we have had great success with making home cured hams, jambon sec and saucisson, even chorizo and pâtés and terrines: from local pigs and locally caught deer – chevreuil, cerf and daim. No doubt the kids will have great fun camping out this summer as much as they can along with our visitors who enjoy the peace and the space when they are here – except for when the kids (big ones included) are beaming around on the quad bike which can be a bit like being buzzed by a large blue buzzy thing. We've now added a little motorbike to the stable which is also great fun.
2019 was the 4th edition of the Festival Glandon (already) that we have taken upon ourselves to organise (along with an incredible crew of helpers), a great success but unfortunately wet, you can't win them all!  Have a look at our news page for the photos.
Zoe x